About Magnolia Family Dental

Whether you are new to the area or you're interested in switching to a new dentist in Alvin, we'd love for you to schedule a visit and meet our team. Our compassionate family dental team is committed to providing our patients with the one-on-one attention and friendly service that they deserve. We're excited that you are interested in learning more about our office, and we can't wait to get to know your family better as well! If you have any questions, please call our dentist near you.
Contact Us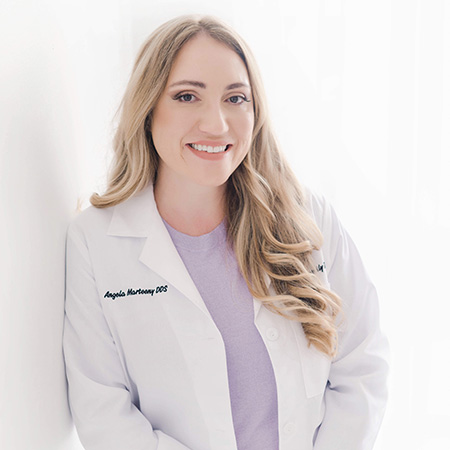 Angela Marteeny, DDS
Dr. Marteeny was born and raised in Houston, TX, and attended Alief Elsik High School. She graduated cum laude with a Bachelor of Science in biology from the University of Houston before earning her Doctorate of Dental Surgery from NYU College of Dentistry. Dr. Marteeny is also certified to provide nitrous oxide and oral conscious sedation. She has been practicing dentistry in the southeast Houston area for nine years and thoroughly enjoys working with patients of all ages and dental backgrounds. In her free time, Dr. Marteeny enjoys spending time with her husband, two children, and their dog.
---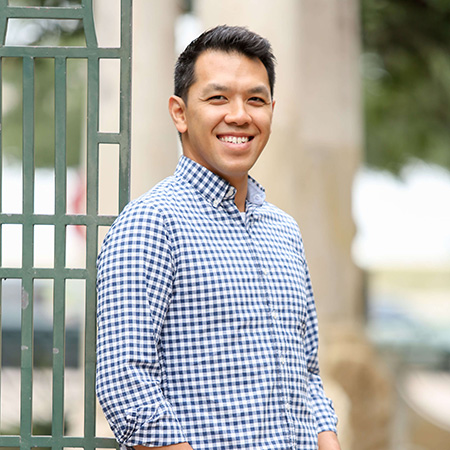 Peter Pham, DDS
Patients who are undergoing specialty services, like dental implant placements, wisdom tooth extractions, and sinus lifts, may be referred to Dr. Pham. If you need to schedule services such as oral surgery or IV sedation, please schedule a consultation with Dr. Marteeny, and she will be happy to assist you.
Office Amenities
Our office is designed to put your mind at ease from the moment you step in the door. Each of our private treatment rooms contains a ceiling-mounted TV, so you are welcome to put on your favorite Netflix show during your dental treatment. We also offer noise-canceling headphones, which allow patients to listen to music or a podcast instead of the sound of the dental tools around them. We believe that a patient's dental home should feel similar to a real home, and the amenities in our practice reflect that.
Kid and Parent Approved
Our team works with patients of all ages, including babies, children, preteens, and teenagers. We always enjoy creating custom treatment plans and watching our young patients grow over the years. Our goal is to instill positive dental habits and teach kids the importance of dentistry from the beginning to encourage them to be dental health-conscious throughout their entire lives. It is always our hope that every child who visits our office has positive and productive dental experiences!
Same-Day Emergency Dentistry
Dental emergencies can be scary and stressful situations. Fortunately, our team is here to help your family should a dental emergency occur in your household. Broken and dislodged teeth, unbearable toothaches, and uncontrollable dental bleeding are all dental emergencies that require immediate or same-day dental care. If you believe you or a loved one need to see an emergency dentist in Alvin right away, please give our office a call, and we will be happy to assess the situation over the phone and schedule an emergency appointment.
Contact Us