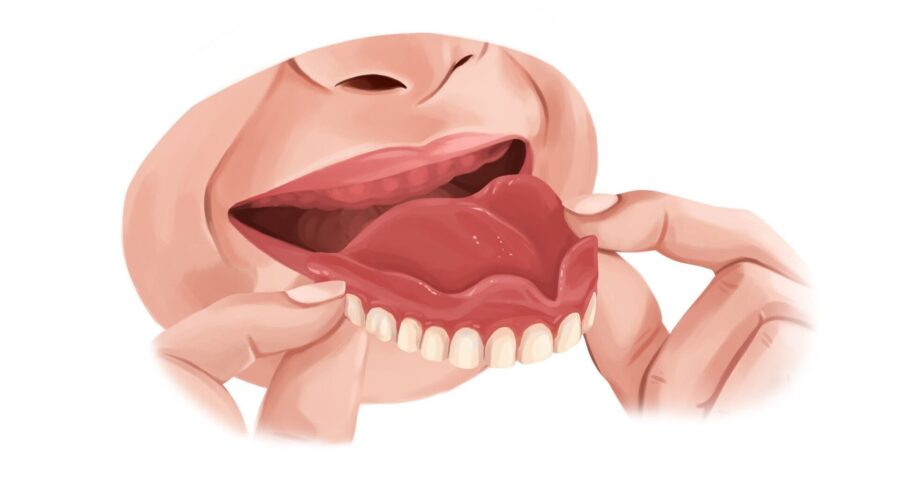 What Are Dentures Made of?
February 27, 2023 2:27 am
---
Have you ever heard the tall tale that George Washington's false teeth were made out of wood? Washington utilized many different configurations of partial and full dentures during his lifetime. Instead of wood, they were actually made from a variety of other interesting materials, including ivory, silver alloy, as well as animal teeth and other human teeth!
Fortunately, modern dentures are quite different from the dentures of George Washington's time!
Materials Used for Dentures
Many dentures are currently made of acrylic resin. This is a type of plastic that's strong, light, affordable, and comfortable. Acrylic resin dentures normally last around five to eight years before they need to be replaced.
Another common option is to have dentures made out of porcelain. While porcelain dentures typically last longer than acrylic resin dentures, they can still break easily if you were to drop them in the sink or on the floor. Some patients prefer the appearance of porcelain dentures because they look more like natural teeth.
Choosing Your Denture Material
Deciding what kind of material your dentures should be made out of is not something you need to figure out on your own. During your dentures consultation, your dental team will walk you through the pros and cons of your restorative options to help you make the right decision for your smile. What's right for you will depend on several factors, like the kind of dentures you're getting (full or partial), the status of your oral health (including your jaw bone health), and your budget.
Restore Your Smile at Magnolia Family Dental!
Our team would love to help you reclaim your smile. If you have questions about the benefits and challenges of full or partial dentures, Magnolia Family Dental is here for you. Please contact our Alvin office to set up a consultation.
Dentures image from Authority Dental under CC 2.0
Categorised in: Restorative Dentistry