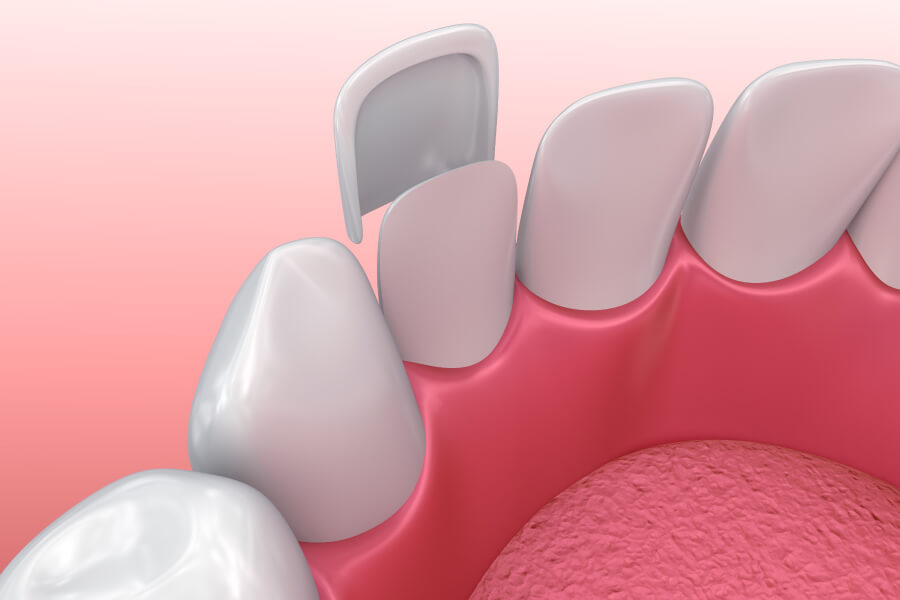 Are Veneers Permanent?
January 26, 2023 3:46 am
---
If you feel self-conscious about your smile and want a dramatic transformation, veneers may be a great solution! These thin porcelain shells cover the front of your teeth to reshape them, hide stains and cracks, or close small gaps.
How do veneers work?
Before we bond the shells to the front of your teeth, we need to shave off a little enamel. This strengthens the bonding process and ensures that the veneers don't stick out unnaturally. Because we remove a portion of your tooth enamel, the veneer process is permanent. Once you get veneers, you'll always need to have them. The shells will need to be replaced after 10 years or so.
How do you care for veneers?
Normal oral hygiene is required for veneers. Keep brushing and flossing every day, and visiting the dentist every six months. Additionally, while porcelain veneers are strong and highly resistant to stains, avoiding very hard and crunchy foods and limiting red wine, coffee, and tea can help protect your veneers.
Who can get veneers?
You need to have good oral health to be eligible for veneers. As long as you have healthy gums and no tooth decay, you're most likely a good candidate for veneers. During your consultation, we'll assess your health and determine if there's anything we need to address first.
A Permanent Smile Upgrade
Magnolia Family Dental can help you reach your smile goals, whether you want a total smile transformation or a veneer on just one tooth! Keep in mind that veneers are considered an elective cosmetic treatment so many insurance plans won't cover the cost. However, our office accepts CareCredit financing, which divides treatment costs into monthly payments with little to no interest. If you have additional questions or are ready to start the process to get veneers, please contact us today!
Categorised in: Cosmetic Dentistry