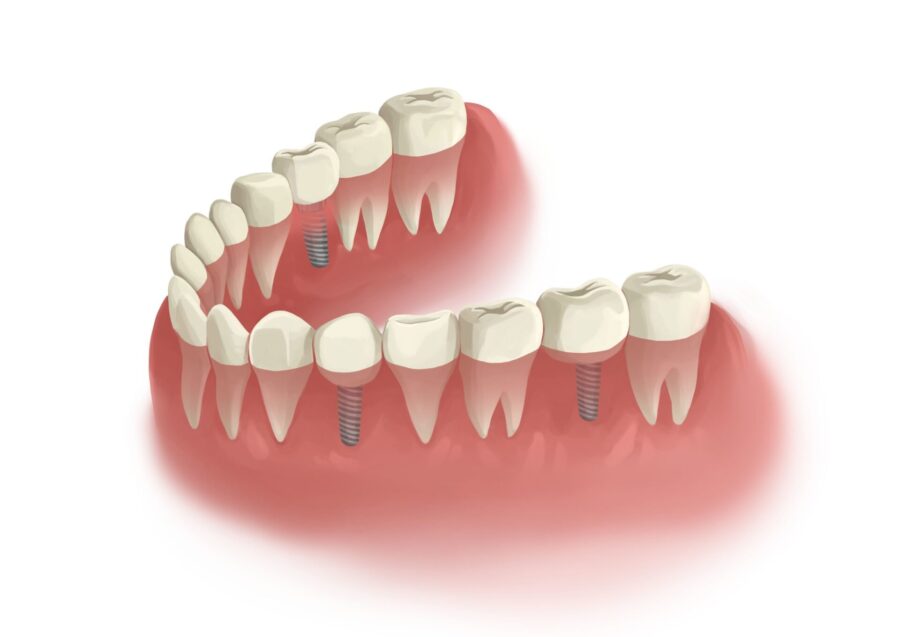 Myths About Dental Implants
July 31, 2023 3:02 pm
---
Dental implants are one of the most popular tooth restorations. Unlike dentures or bridges, they replace the root of a missing tooth, which makes them a permanent solution to tooth loss! There's a lot of information about dental implants, but not everything you hear is true. Here are four common myths:
Myth #1 – Dental implants look unnatural
Many people worry that dental implants will look bulky and unnatural. The truth is dental implants look and feel like real teeth! The actual implant is a titanium post that fuses to your jawbone. The tooth replacement, which is often a crown, looks essentially identical to a real tooth.
Myth #2 – You can't get an implant if you lost a tooth a long time ago
If you lost teeth a long time ago, you may think the time for a dental implant has passed. While your jawbone will have likely lost density, it doesn't mean a dental implant is off the table! If there's not enough bone, you may be able to get a bone graft. This is a separate procedure, and once you've healed, we can start the implant process.
Myth #3 – Dental implants are risky
Dental implants require surgery, but the long-term success rate is very high. In fact, implants only fail around 1% of the time. You can tell your implant is having issues if it feels loose in your jawbone, eating is difficult, or there's gum swelling. Many dental implants can be restored, so please contact us if you're having problems.
Myth #4 – Dental implants are only for wealthy people
Dental implants have a reputation for being expensive, but long term, they're one of the most cost-effective treatments you can get. That initial payment can be intimidating for many people, but if you have insurance, your provider may pay for some of it. We also accept CareCredit, which is a flexible financing option that offers 6, 12, 18, or 24-month payment plans with little to no interest.
Dental implants at Magnolia Family Dental in Alvin, TX
Are you missing teeth? Dental implants could be the solution you're looking for! They're permanent, effective, and have a very high success rate. If you're interested in learning more, please contact us for a consultation with Dr. Marteeny.
Image from Authority Dental under CC 2.0
Categorised in: Restorative Dentistry